Grab & Go lunches have returned, along with fan favorite soups!
$3 per meal, 1 meal per person.
$2.50 per soup, up to 2 soups per person.
Items must be reserved by 2pm the previous day.
Beginning Monday, June 1, the Senior Center office will be staffed between the hours of 8am and 2pm. Please call us at 413-322-5625 to reserve your items.
Below is the menu for the week beginning August 10, 2020: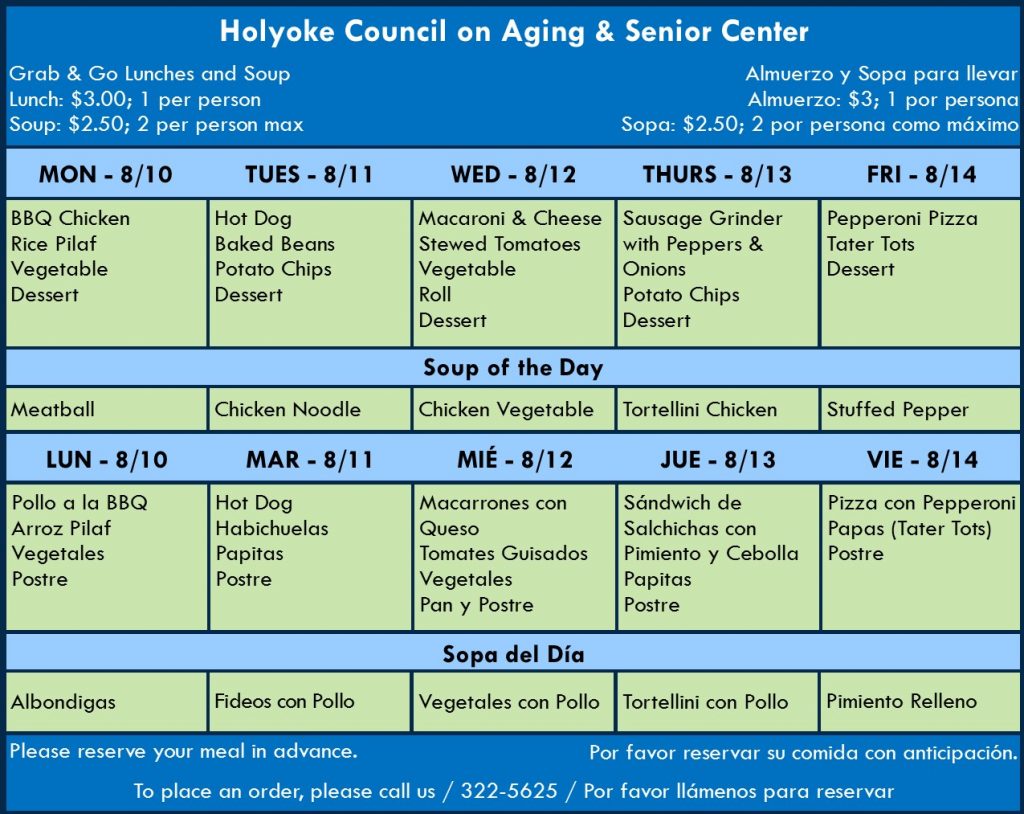 Seniors who cannot pick up meals from the Senior Center are encouraged to contact WestMass ElderCare, at 413-538-9020, to sign up for the Meal on Wheels program.