Department News
2023 Excise bills are out!! Due 3/20/23
Save time, pay online at https://epay.cityhallsystems.com/selection. E-check and all major credit cards are accepted. You can also create an account to keep track of past and current bills.
If you no longer own a vehicle you get a bill for or you have moved out of state, contact the Assessor's office first (413) 322-5550.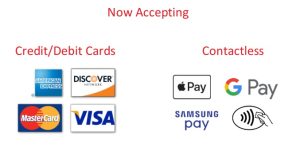 Pay Online:
| | |
| --- | --- |
| This year's excise and all real estate and personal property taxes, click: | |
| Old excise and parking tickets, click: | |
Please note there is a fee for paying with a debit/credit card online or in person.
---
Credit Card Fee Schedule (includes online payment)
Visa/Mastercard/American Express/Discover Credit Cards
| | |
| --- | --- |
| ONLINE Processing fee (credit) |  minimum $1.00 or 2.95% |
| ONLINE Processing fee (eChecks) |  NO FEE |
| IN PERSON Processing Fee (Debit) |  $1.50 |
| IN PERSON Processing Fee (Credit) |  minimum $1.50 or 2.49% |
| Kelley & Ryan Processing Fee (Credit) | minimum $3 or 3.2% |