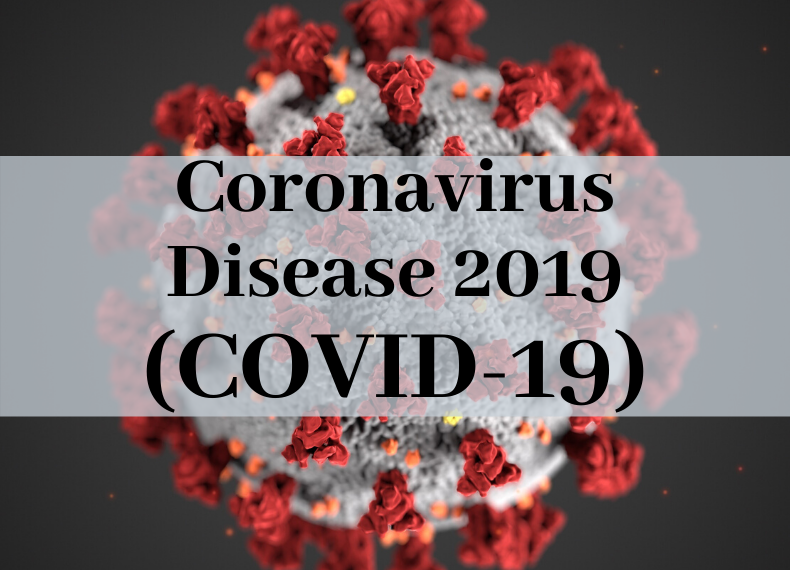 THE CITY OF HOLYOKE WILL NO LONGER UPDATE THIS PAGE – WE HAVE REORGANIZED AND MIGRATED THIS INFORMATION TO A NEW DEDICATED PAGE.
The City of Holyoke, the Commonwealth of Massachusetts, and the Federal Government are all operating under a State of Emergency.
The City of Holyoke is doing everything in its power to protect our City from the most drastic consequences associated with the Covid-19 pandemic. For the most current news and announcements CLICK HERE.
Holyoke Public Schools: Closed for two weeks. All school-related activities and events are canceled during the closure. Students will be able to pick up breakfast and lunch at the front doors of Donahue, Holyoke High School North, Kelly, Lawrence, and Sullivan Schools from 8:30 a.m. to 12:30 p.m.
City Hall & City Annex: Closed to all public walk-in traffic.
Members of the Public seeking City Hall assistance are asked to contact (by phone or email) departments with requests. The City offers many of its services online at www.holyoke.org, and can fulfill many requests petitioned via phone call or email.
Trash and Recycling services will be continued uninterrupted. 
Holyoke Senior Center: Core services only
Holyoke Public Library: Closed
Wistariahurst: Closed
HG&E: Open to the public, but customers are encouraged to take advantage of online transactions.
Holyoke Housing Authority: Public visits have been curtailed to administrative offices, please schedule appointments before visiting.
Parks: All sporting and other events are canceled until further notice. Permits will not be issued. Community Field will not be staffed, and the bathrooms will remain closed. The public is discouraged from visiting park facilities.
City Council: All business suspended indefinitely
Non-essential City Boards and Commissions: Public meetings suspended until further notice
General inquiries regarding Covid-19 in the City of Holyoke may be directed to coronaresponse@holyoke.org
HOW CAN I PROTECT MYSELF AND OTHERS?
Optimal protection from COVID-19 is the same as protecting yourself from other respiratory illnesses such as influenza and the common cold:
Avoid close contact with people who are sick.
Avoid touching your eyes, nose, and mouth with unwashed hands. The virus is most commonly transmitted outside the healthcare setting by someone touching their eyes, nose and/or mouth after touching a surface an infected person has coughed/sneezed on. Face masks are unlikely to help decrease this mode of transmission.
Wash you hands often with soap and water for at least 20 seconds (learn the chorus to your favorite song and sing it while you wash)! Use an alcohol-based hand sanitizer that contains at least 60% alcohol if soap and water are not available or any of the approved Coronavirus disinfectants.
Cover your coughs and sneezes, throw tissues immediately into a lined trashcan and wash your hands.
If you think you have COVID-19, contact your health care provider or hospital prior to arrival.
If community-spread occurs, you may be asked to stay at home for up to 14 days from the onset of your illness. Try to think ahead and ensure you have/have ways to get medication and food during this time.
Get the facts. Gather information that will help you accurately determine risk so you can take reasonable precautions. Find a credible source you can trust such as the World Health Organization or a local or state public health agency.
COVID-19 is a new respiratory disease, caused by a novel (or new) coronavirus that has not previously been seen in humans. Reported illnesses have ranged from mild symptoms to severe illness and death for confirmed COVID-19 cases.
Symptoms of this infection may appear 2-14 days after exposure and include:
Fever
Cough and shortness of breath, and
In severe cases, pneumonia (fluid in the lungs).
Call your healthcare professional if you develop symptoms for instructions. If you plan on going to the ER call ahead first to warn and prepare. 
Infectious disease surveillance, reporting, and control
Prevention:
The best way to prevent illness is to keep good hand hygiene habits and avoid being exposed to this virus. However, as a reminder, CDC always recommends everyday preventive actions to help prevent the spread of respiratory diseases, including:
Avoid close contact with people who are sick.
Avoid touching your eyes, nose, and mouth.
Stay home when you are sick.
Cover your cough or sneeze with a tissue, then throw the tissue in the trash.
Clean and disinfect frequently touched objects and surfaces using a regular household cleaning spray or wipe.
Hands are responsible for the spread of 80% of common infectious diseases and handwashing remains one of the easiest and cheapest ways to prevent the spread of bacteria.
However, 1 in 5 people don't wash their hands and of those that do only 30% use soap.
The World Health Organisation (WHO) recommends 15-20 seconds of hand washing, using the following steps:
| | |
| --- | --- |
| | |
The City of Holyoke and the Massachusetts Department of Public Health are working closely with the federal Centers for Disease Control and Prevention (CDC) to learn more and will provide updated information on its website as it becomes available as well as guidance for the public.
Massachusetts is prepared for this potential outbreak. Our world-class health care providers are well-versed in emergency preparedness and our healthcare workers, institutions and public health partners across the Commonwealth are constantly training for the possible emergence of diseases.
TO LEARN THE FACTS ABOUT COVID-19 AND HELP STOP THE SPREAD OF MISINFORMATION, VISIT CDC'S WEBPAGE: SHARE THE FACTS, STOP FEAR.
​