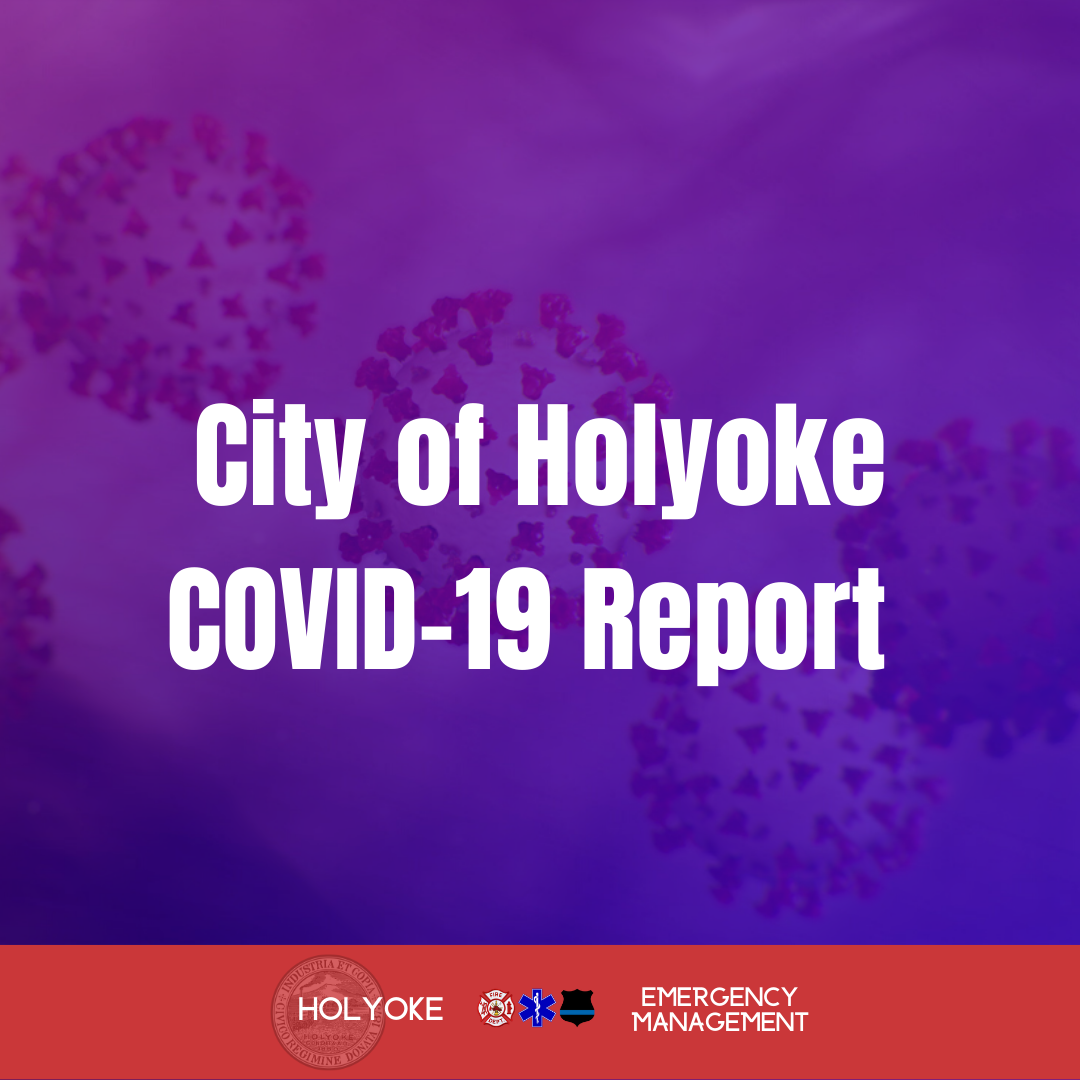 Today Congress passed $500 billion in Coronavirus aid. The aid will replenish the small and medium business loan and payroll protection programs, provide support to hospitals and fund a nation-wide testing program, support lenders who work in urban and rural areas, among other uses.
The Holyoke Board of Health has issued orders, effective Sunday, April 26th, 2020, at 12:01 a.m., establishing that all consumers and employees must wear face coverings (mask, bandana, scarf) at all times when social distancing cannot be maintained, at any businesses providing essential services within the City of Holyoke.
The following are exempted from this order:
Children under 2 and any children who may compromise the integrity of the masks by removing them or touching them frequently
Anyone who has trouble breathing, is incapacitated, or unable to remove the mask without assistance
Anyone with underlying health and safety concerns which prevents the use of a mask
The mask order does not replace or negate the need to continue to practice safe social distancing measures. Remember to wash cloth masks after each use. Basic
Mask Order FAQs
can be found on our website.
The second round of Holyoke's social distancing contest, #HolyokeAtHome, has begun. The contest serves as a community talent show and all are encouraged to get creative with a video submission of up to 90 minutes which showcases your distinctive talents.
The Holyoke Police Department is hosting a drive to assist senior citizens in Holyoke in need during this pandemic. Officers will be at the Holyoke Senior Center Monday-Friday from 10-2pm collecting personal hygiene products – toilet paper, paper towels, hand sanitizers, soaps, lotions, masks, toothpaste, toothbrushes, etc. Officers will collect and sanitize before they are distributed. In addition to collecting at the senior center they are available to pick up curbside. Call 413-322-6900 and they will send an officer over. They also accept Venmo donations for those who don't have items but want to contribute to their purchase.
Testing has a turnaround time of 1 – 4 days and many cases are being clinically diagnosed (no testing or reporting involved). All are advised to behave as though they are carriers of Covid-19.
506 Holyoke residents have been confirmed positive by testing.
2,836 confirmed cases in Hampden County (6% increase)
367 in Hampshire (6% increase)

203 in Franklin (3.5% increase)

418 in Berkshire county
(3.5% increase)
The curve we need to flatten: County numbers graphed over time can be found here: https://www.wmasscovid.com/
Massachusetts has experienced a total of 2,360 deaths connected to Covid-19.