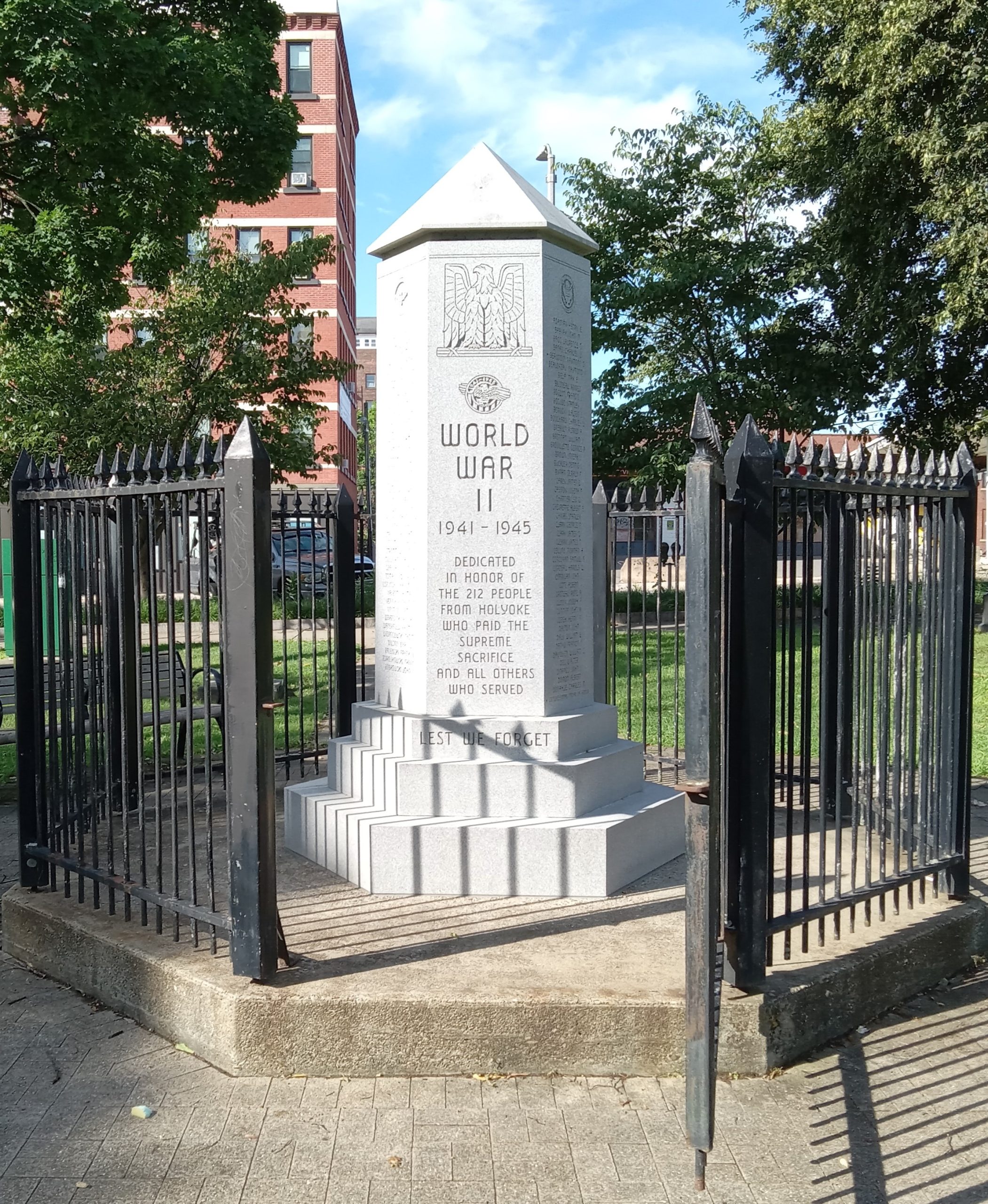 On Friday , July 28, 2023, TaMara of Historic Gravestone Services of New Salem, MA, beautifully cleaned the WW II Monument at Veterans Park. This cleaning process removed the vegetation – moss, dirt and weather damage to the monument. The monument now looks like it did when it was first completed.
The monument itself, first dedicated on Dec. 7, 1991, stands as a visible reminder of the 211 men and 1 woman who died in "the War". Many of the names on the monument are from families that are still living in Holyoke. They, like many others, gave their "full measure" in defending the country and city they dearly loved. The monument is a somber reminder of their sacrifice.
This cleaning of the WW II Monument was made possible by a generous donation from the Holyoke Gas & Electric. Thank you Jim Lavelle for your efforts in securing this donation.
Information Provided By Michael Falcetti