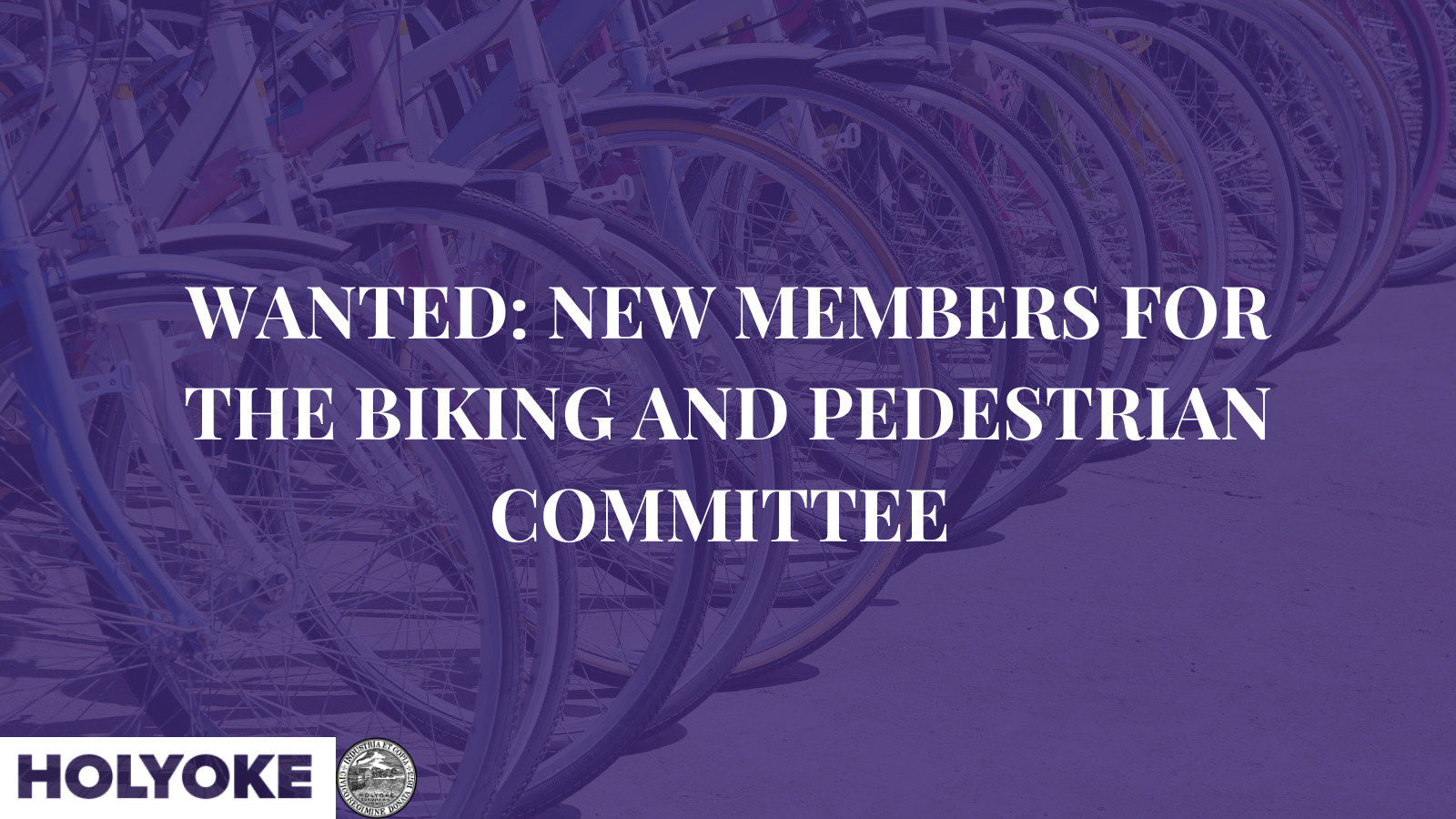 WANTED: new members for the Biking and Pedestrian Committee
Do you like to walk or bike around Holyoke? Are you interested in advocating for safer streets and promote walking and bicycling? Then the committee needs you!
The Holyoke Biking and Pedestrian Committee was established in 2016 to advice City Departments and City Council on bicycle and safety issues, helps the City with the development of bicycle and pedestrian systems within Holyoke and promotes walking and bicycling.  Join us!
To join the committee, please contact Cynthia Espinosa, Office of Planning and Economic Development at 413-322-5655 or espinosac@holyoke.org
Se Busca: nuevos miembros para el Comité de Bicicleta y Caminantes
¿Ha usted le gusta caminar o correr bicicleta por todo Holyoke? ¿Usted está interesado(a) en recomendar calles más seguras y la promoción de caminar y correr bicicletas? ¡Entonces el comité lo(a) necesita!
El Comité de Bicicletas y Caminantes de Holyoke fue establecido en el 2016 para dar sugerencias a los departamentos de la ciudad y el Concejo Municipal en temas de bicicletas y seguridad, ayudar a la Ciudad con el desarrollo de sistemas de bicicletas y caminantes dentro de Holyoke, y promueve caminar y montar en bicicleta.
¡Únase con nosotros!
Para ser parte del comité, por favor comuníquese con Cynthia Espinosa, Oficina de Planificación y Desarrollo Económico al 413-322-5655 o espinosac@holyoke.org