Election Day is Tuesday, November 3
Important Dates:
Deadline to register to vote online, by mail (postmarked), or in person: Saturday, October 24

Deadline to request a ballot by mail: (received by) 4:30pm on Wednesday, October 28

Early Voting begins October 17 and will go until October 30
Early Voting Schedule (Click to Make Bigger):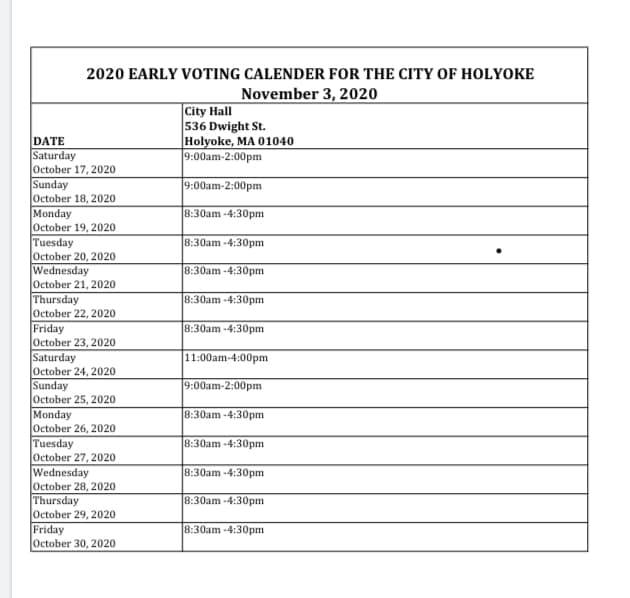 There is a secure drop box in City Hall located in the back parking lot near the rear entrance to the building. 
Please call voter registration at the Clerks Office at (413) 322-5540 or visit
This tool uses Google's voting information data which is currently being updated ahead of the election. Come back closer to the election to use this feature.