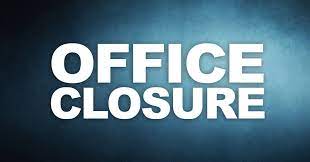 Dear Veterans and families,
Please be informed the Veterans' Services Department has made changes to their schedule.
We will be closed Monday, June 5th through Friday June 9th, for training.
Normal hours will resume on Monday, June 12th, 2023.
For any questions or concerns, please contact us at the information provided below.
Thank you.
Luz Ortiz Rivera – Investigator: ortiz-riveral@holyoke.org
Wilfredo Melendez – National Service Officer: melendezw@holyoke.org
Jesus Pereira – Director of Veterans' Services: pereiraj@holyoke.org