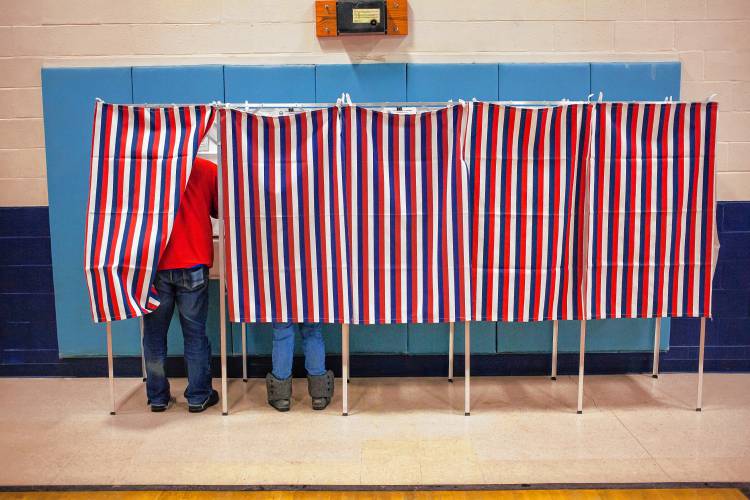 Two polling places have been moved for the upcoming May 19 special election:
* Precinct 3A voters will cast their ballots at Metcalf School instead of the Elmwood Fire Station.
* The polling station for Precinct 1B has been moved from Prospect Heights to City Hall.
City Clerk, Brenna Murphy McGee would also like to remind voters that:
All voters are eligible to vote from home during the pandemic. Mail-in absentee ballots are available for everyone. Get yours today!
1. Print the absentee ballot application on the Secretary of Commonwealth web site
https://www.sec.state.ma.us/…/2020-Special-State-Elections-…
2. Mail completed and signed application to Holyoke City Clerk's Office (536 Dwight St. Room 2, Holyoke, MA)
OR you can email your completed and signed application to clerks@holyoke.org.
3. We will mail you a ballot.
4. Mail ballot back to the City Clerk's office before May 19.