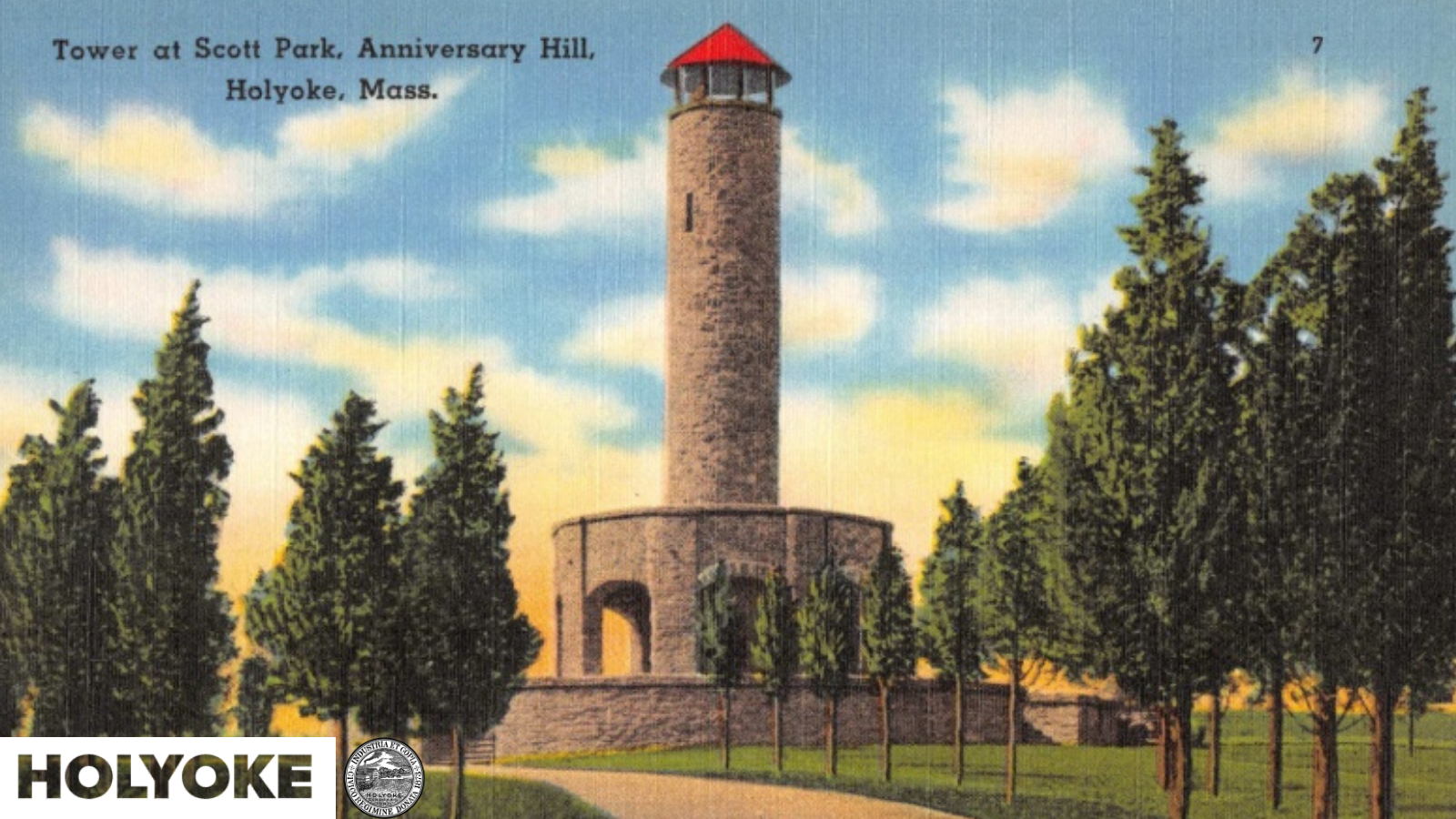 The City of Holyoke and its partner, Kestrel Land Trust, would like to know your thoughts about restoring Scott Tower and Anniversary Hill, and reuniting it with Community Field Park for the public to enjoy. Please fill out the questionnaire below by January 22nd if you are interested in sharing your vision. These responses will help us shape our efforts and set the stage for a deeper public engagement process in the future.
The City of Holyoke is considering a major expansion of Community Field Park by restoring nearby Anniversary Hill and re-opening it to the public. This area of forest, walking trails, and former community gathering places is located in the center of Holyoke. It includes the historic landmark, Scott Tower, and offers scenic views of the City and the Connecticut River Valley. The land was once part of Holyoke's largest and grandest city park, which first opened in 1923 to celebrate Holyoke's 50th Anniversary as a city.
To restore and re-open the park, the City would first have to purchase the top of Anniversary Hill to ensure that the land around Scott Tower is available for public use. City residents would then help to develop a vision for how visitors could use the new park, and how it would be maintained in the future to keep it enjoyable, safe, and accessible to all.
Thank you for your participation! If you have additional thoughts or questions, please contact:
Teresa Shepard, Parks & Recreation Director, City of Holyoke: sheppardt@holyoke.org
Yoni Glogower, Conservation and Sustainability Director, City of Holyoke: glogowery@holyoke.org
Mark Wamsley, Conservation and Stewardship Manager, Kestrel Land Trust: mark@kestreltrust.org