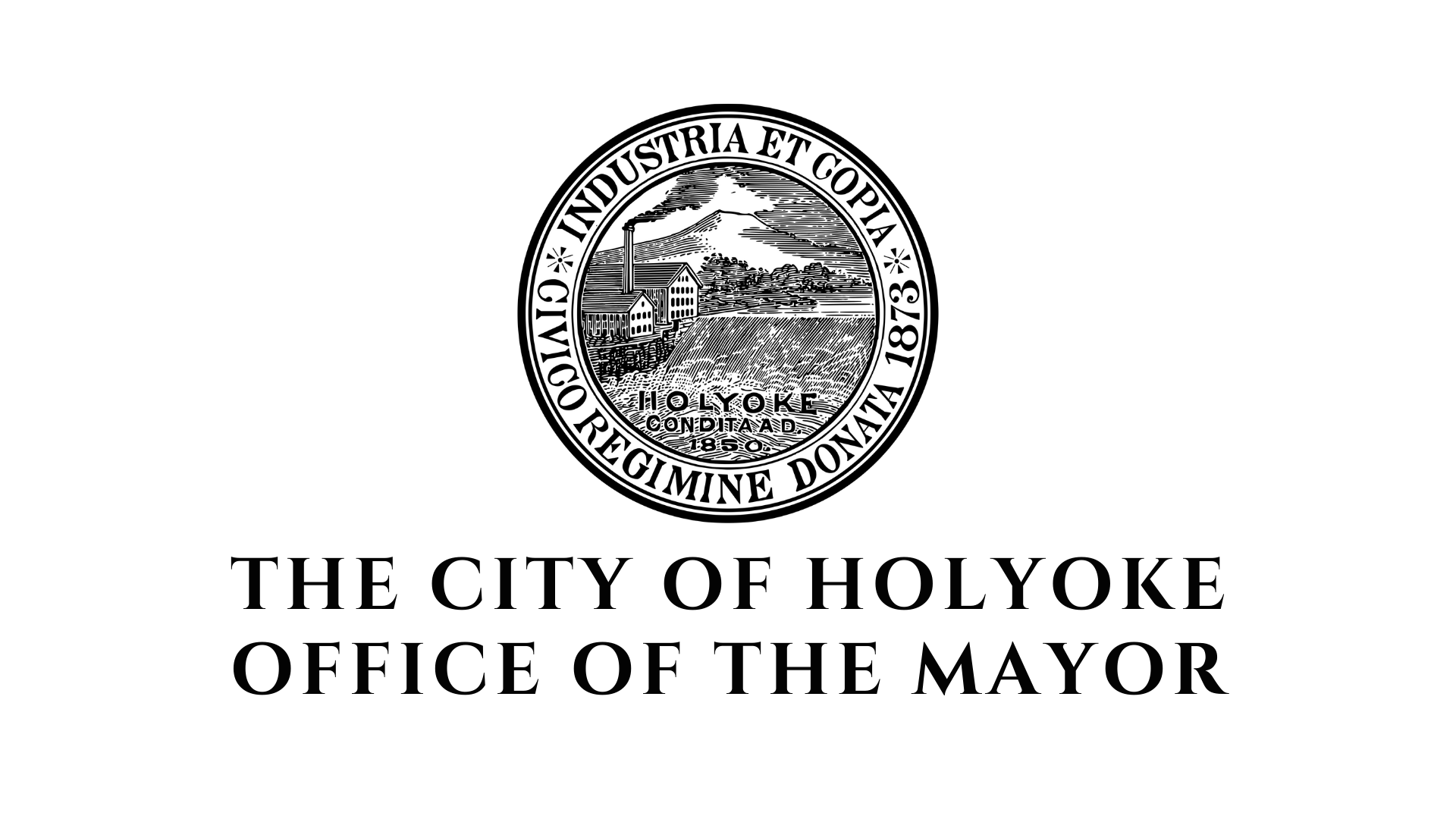 Mayor Morse announces leadership transition in the City's Office of Planning & Economic Development
Director Marcos Marrero departing in January, Mayor appoints outgoing State Representative Aaron Vega as successor
 On Thursday, Mayor Alex B. Morse announced the resignation of Marcos Marrero as Director of the City's Office of Planning & Economic Development (OPED). Marcos' departure comes after more than eight years at the helm of the City's development strategies. His last day with the City will be Friday, January 22, 2021, to provide an orderly transition for the incoming Director.
"My service to the City of Holyoke has been the most humbling honor entrusted to me during my entire career. Being appointed OPED Director in 2012 has been the joy and experience of a lifetime" said outgoing OPED Director Marcos Marrero. "However, at this time I am looking forward to a much-needed break. I will use the coming months to center myself,  spend more time with my wife and young kids, and explore my next career opportunities. I cannot do these things well while occupying my position with the City during this critical time for Holyoke."
Mr. Marrero was appointed in the spring of 2012 to the leadership role, propelling the strategies for Holyoke's economic transformation since then. His tenure has been highlighted by the creation of Massachusetts' largest and most ambitious urban renewal plan, the planning and execution of public and private projects in the hundreds of millions of dollars, the steepest decline in the City's unemployment rate, the largest housing construction and rehab pipeline in Holyoke's modern history, the creation of the City's first entrepreneurship program and most recently the start of a cannabis business cluster that's leading to an investment and hiring boom. He was also active in the Commonwealth's economic development policy, working with state agencies in program formulation and implementation, and was appointed by Governor Baker to his Economic Development Planning Council twice.
"I couldn't have asked for a better partner over the last nine years," said Mayor Alex Morse. "The unprecedented progress we have made in our city would not have been realized without Marcos's expertise, vision, and leadership. Upon appointing Marcos in 2012, he quickly made Holyoke his home and has become an integral part of our community. I am so proud of what we've been able to accomplish together. Marcos leaves behind a legacy that will no doubt be remembered as a critical turning point in our city's revitalization. I look forward to his friendship and counsel for years to come, and wish him nothing but happiness and success moving forward." 
"I am enthusiastic for what may lie ahead for me, and equally energized by my incoming successor at the helm of Planning & Economic Development. Knowing that OPEDs mission and staff are in good hands makes it easy for me to be at peace with my decision to step aside" added Marcos Marrero.
Mayor Morse also announced the appointment of OPEDs new Director, Holyoke's outgoing State Representative Aaron Vega. Mr. Vega comes with deep experience in the City's economic development trajectory and projects. He served as City Councilor for Holyoke from 2010-2014, where he Chaired the Redevelopment Committee as the legislative counterpart to OPED's work. As state representative from 2013-2020, he worked hand-in-hand with the City Administration on legislative priorities that were included in two landmark Economic Development bills, land transactions, and innovative programming such as the Holyoke-specific liquor license program, and was a member of the legislature's Joint Committee on Cannabis.
"I am excited for this opportunity to build on the work of the past several years along with the OPED team" said incoming Director Aaron Vega. "From ushering in Holyoke's Urban Renewal Plan as a City Councilor at Large, to the work I have focused on as State Representative for the past 8 years, I believe I can bring valuable experience and knowledge to advance our city's economic vision and potential. I am excited to work with our City Council, our City departments, the business community, and all stakeholders to expand economic opportunity here in Holyoke."
Born in South Holyoke, Aaron is a graduate of Keene State College. Prior to his work in the public sector, Aaron has been an entrepreneur in the creative economy sector, as a documentary film editor for nearly 15 years and as owner/operator of VegaYoga here in the city with his wife Debra. 
"I'm excited to welcome Aaron to City Hall in this new capacity. Aaron steps into this role at a critical time for our city, and I can't think of anyone more prepared and ready to continue the work before us. Upon my taking office in January 2012, Aaron was key in advancing the city's Urban Renewal Plan in his capacity as Chair of the City Council's Development Committee. Since then, in his role as our city's State Representative, Aaron has been a vital partner and voice at the state level to help advance our city's development efforts. His experience at the local and state level, coupled with his relationships with key stakeholders will no doubt assist the city moving forward." 
Aaron Vega's first official day as Director will be Monday, January 25, 2021.