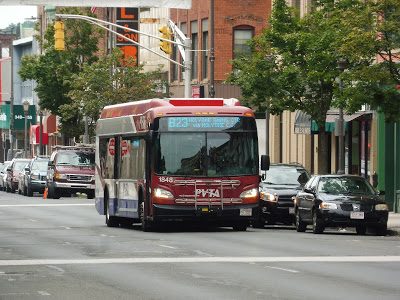 Holyoke Mayor Alex Morse is calling on the PVTA to extend their fare collection moratorium for the remainder of the Coronavirus crisis.
The PVTA, which has been operating fare-free for two months, announced last week that they will be resuming fare collection beginning July 19th.
"Resuming fare collection during the pandemic should be a last resort, and in light of the $36.6 million in CARES funding received by the PVTA, I don't believe that reinstituting fare collection is warranted. I am calling on PVTA leadership and my fellow Mayors and Town Managers who represent the 24 communities serviced by the PVTA, to support extending the moratorium on fare collection", said Mayor Morse.
Morse, who is a PVTA board member, is pointing to the minimal amount of revenue that comes from fares even during normal operations as one reason for holding off on fare re-introduction.
"Only 14% of the PVTA operating budget comes from fares, and much less so during this pandemic as work commuting has been significantly reduced. CARES Act funds are meant to serve as a tool to mitigate the impact of Coronavirus with a special need to focus on the most vulnerable of our residents. Thousands of people in the Pioneer Valley are reliant on the PVTA to get to work or critical appointments. The cost and hassle of paying a fare during the current crisis is punitive and unnecessary."
The issue of fare-free public transportation has also been gaining traction in the Commonwealth in recent years with the City of Lawrence eliminating fares on multiple bus lines this past September leading to a 24% increase in ridership.
"One of the greatest drivers of systemic inequality in our country and region is the continued subsidization of car travel and our failed investment in public transportation infrastructure. We have an opportunity to utilize these federal funds to help repair our broken system, and it starts with keeping our busses fare-free through this pandemic, and hopefully beyond."
The Mayor reached out to the Administrator of the PVTA, Sandra Sheehan as well as the Chair of the Board, Mayor David Narkewicz of Northampton prior to releasing this statement.
"I hope they will reconsider their decision prior to July 19th," said Morse. "It's a small yet impactful way to help thousands of people who need it the most."