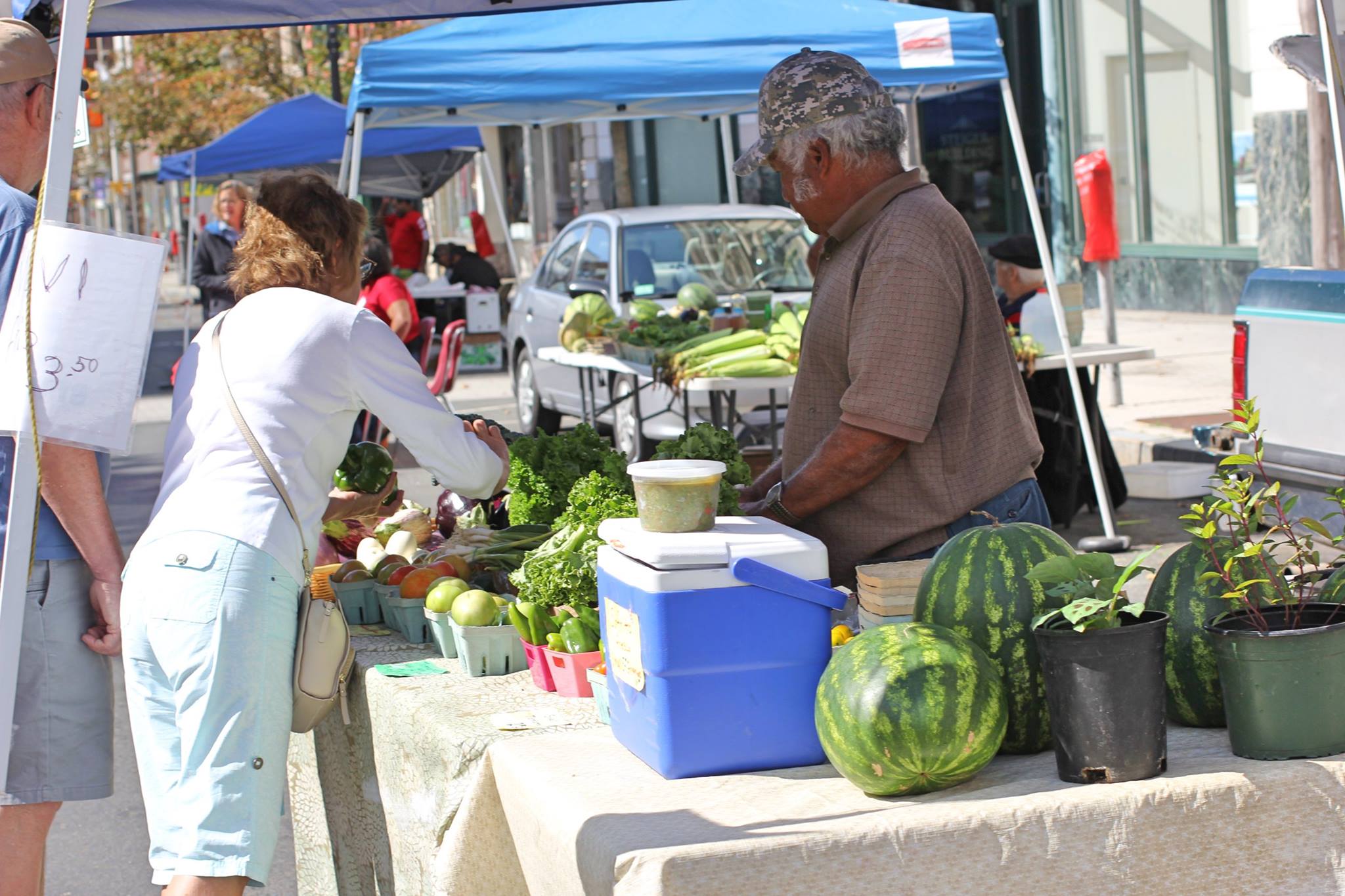 This winter, the newly relaunched Holyoke Winter Farmers' Market will bring an array of locally-grown vegetables, meat, eggs, and more to the heart of the city. The market launches on December 19th, and will run from 11 am-2 pm at the Holyoke War Memorial at 310 Appleton Streeton on the 1st and 3rd Saturday of each month. SNAP/EBT and HIP are welcome, and Spanish translation is available. The Holyoke Winter Farmers' Market is supported by the Holyoke Chamber of Commerce and the Holyoke Food and Equity Collective.
The market will feature five local farms. Apex Orchards of Shelburne will be offering apples, vinegar, and honey, Atlas Farm from South Deerfield and Red Fire Farm from Granby and Montague will offer a wide variety of produce, including fresh greens like spinach, plus carrots, potatoes, winter squash, and a lot more. D & R Farm from Hampden is bringing meat, eggs, vegetables, and their own baked goods and jams. Boze Family Farms will be bringing salad mixes and a variety of shoot vegetables. Almost all vendors are equipped to accept SNAP/EBT and HIP, which is a statewide program that offers shoppers who are using SNAP an instant rebate, up to a monthly cap, when they purchase fruits and vegetables directly from participating Massachusetts farms.
"Our goal is to make this market as accessible and welcoming as possible," says Charlie Henzel, Market Manager. "It's located in a central location in Holyoke and we really want to get the word out to people who are food insecure and make sure people know about HIP — it enables people to stretch their SNAP dollars and get fresh produce as well as support local farmers."
The Holyoke Winter Farmers' Market has worked closely with the Holyoke Board of Health to ensure that the market adheres to all state and federal COVID-19 guidelines, including a limit on the number of shoppers, limited entry and exit points, temperature checks, and mandatory masks.
Despite the precautions required in response to COVID-19, the Holyoke Winter Market promises to be a bustling community space. Crave Food Truck will be set up outside so shoppers can grab a meal along with their groceries. Says Henzel, "The Holyoke Farmers' Market has run during the summer for over 40 years, so I'm really excited to see our community connect this winter over local food!"