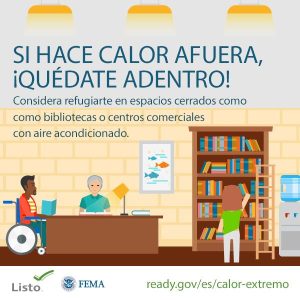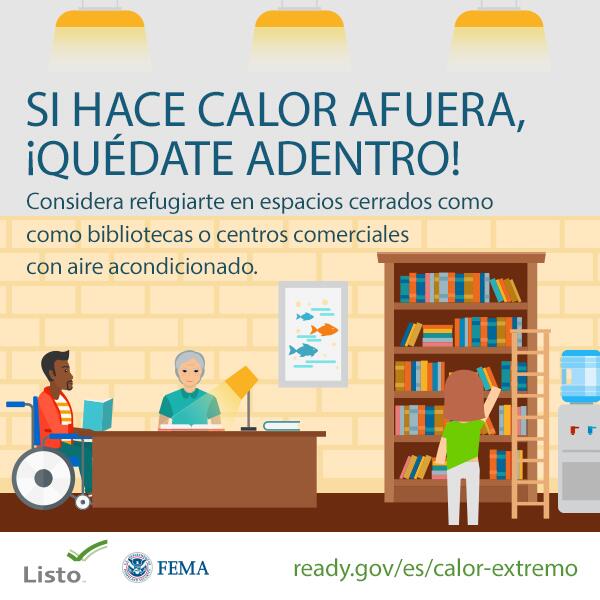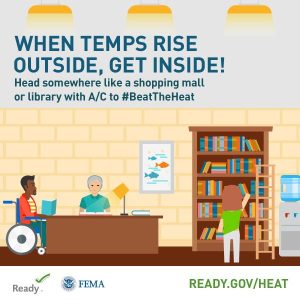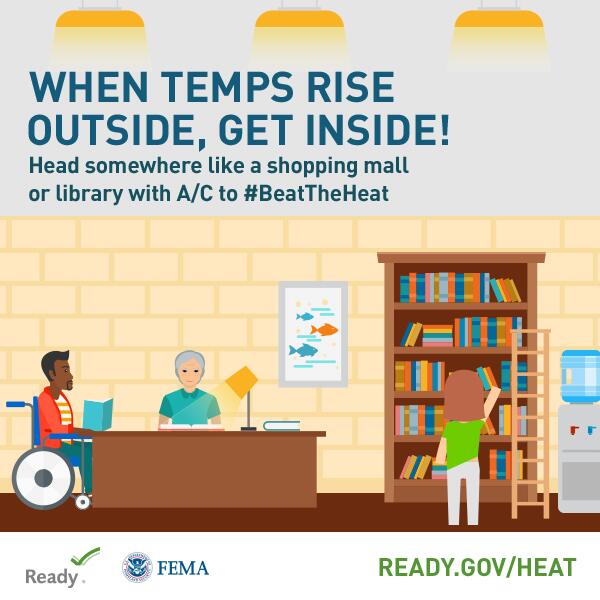 The National Weather Service is forecasting high heat and humidity for tomorrow 8/4/22 and Friday 8/5/22. A heat advisory has been issued from 11am Thursday to 8pm Friday.
If you are looking to cool off and get out of the heat, here are a few options. All of these are free to enter, air conditioned and accessible by public transport.
– The Holyoke Public Library – 250 Chestnut Street
– The Holyoke Senior Center – -291 Pine Street
– The Holyoke Mall – 50 Holyoke Street
*Free bottled water will be available at the Library and the Senior Center on Thursday 8/4 and Friday 8/5.
If you want to stay outside and still keep cool, Pouliot Pool and the Spray Parks are open.
– Pouliot Pool has Open Swim from 1pm-6pm. Day passes are $3. Maximum cost for families is $20. Kids under 6 are free.
– Spray Parks are open at Community Field, Chestnut Park, Pina Park, Pulaski Park, Carlos Vega Park and Springdale Park.
– Sodexo will be in the parks with free lunches for anyone 18 years old or younger. Free bottles of water will be available Thursday and Friday.