Celebrate Public Power & Public Natural Gas
4:00pm - 6:00pm
Veterans Memorial Park
Dwight and Maple Streets, Holyoke, MA 01040
---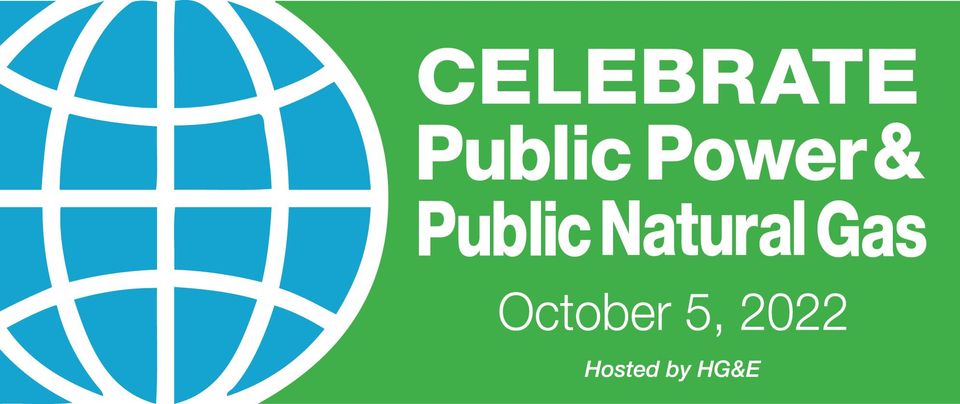 PLEASE JOIN HG&E FOR A CELEBRATION!
Wednesday, October 5, 2022
4:00 pm – 6:00 pm at Veterans Park
Holyoke Gas & Electric (HG&E) is inviting you to celebrate Public Power & Natural Gas Week on October 5 along with thousands of community-owned utilities throughout the country, collectively providing electricity and natural gas services to millions of Americans. At this family event, customers can learn more about HG&E's programs, incentives, and community partners, including the following:
• Marcotte Ford & Gary Rome Hyundai: Displaying electric vehicles and offering test drives and education.
• Energy New England: Providing education on electric vehicles and HG&EV incentives. The event is part of National Drive Electric Week, sign up for a test drive by visiting
https://driveelectricweek.org/event?eventid=3577
• Massachusetts Municipal Wholesale Electric Company (MMWEC): Free residential energy audits and NextZero incentives
• Massachusetts Department of Energy Resources: State EV incentives and tree planting resources
• Valley Bike Share: Electric pedal assist bicycle service
• Holyoke Fire Department: Fire and carbon monoxide safety
• Holyoke Police Department: Community Policing
• Valley Opportunity Council: Heating Assistance program and other services
• One Holyoke CDC: Program information
• Greater Holyoke Chamber of Commerce: Business incentives and community information
• And more!
Through this FREE event, HG&E hopes to build awareness about the value of having a community-owned utility in Holyoke. Hope to see you there!