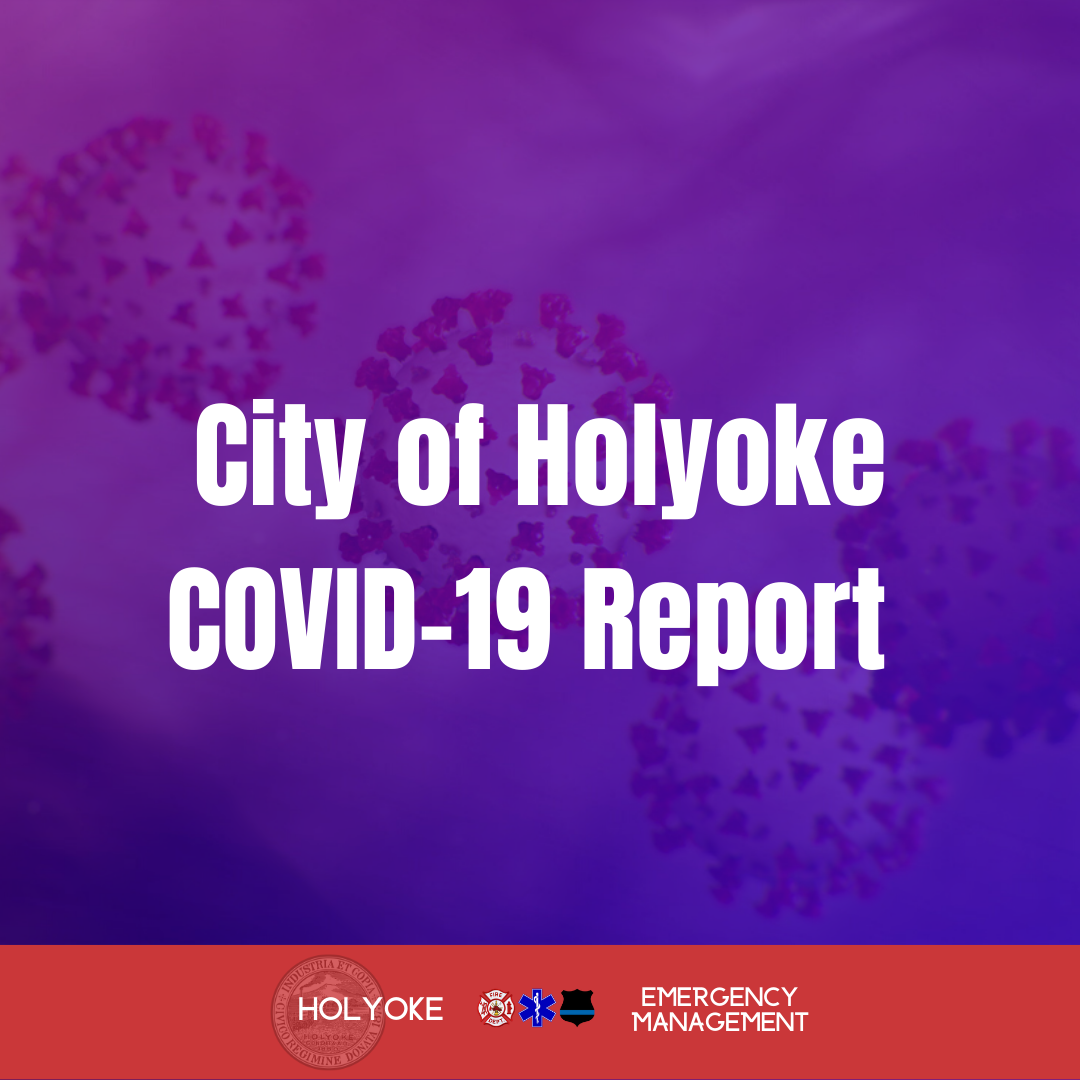 New Travel Order Effective Aug. 1
Today, Governor Charlie Baker announced that effective August 1st,  all travelers entering the Commonwealth, including both out of state residents and Massachusetts residents returning home, will be required to comply with a new travel order. The travel order and other information is available at www.mass.gov/MAtraveler.
COVID Outbreak At Baystate Medical Center Due To Medical Staff Not Following Guidelines
Baystate Health on Monday reported an outbreak of coronavirus infections at Baystate Medical Center affecting 23 employees and 13 patients.
Dr. Mark Keroack, president and CEO of Baystate Health, said the outbreak last week appears to be related in part to an employee returning to work after visiting another state identified as a "hot spot" for COVID-19.
Read the full article here: https://www.masslive.com/coronavirus/2020/07/baystate-medical-center-reports-outbreak-of-36-coronavirus-cases-affecting-employees-patients.html
The president of the Massachusetts Medical Society tweeted that the state should consider "backing down a phase" in its reopening plan after nearly 500 new cases were reported over the weekend
The Department of Public Health confirmed 210 new cases of COVID-19 on Saturday and 273 more cases on Sunday, along with the announcement of 31 recent COVID-19 deaths between the two days. The number of daily new cases, which had generally settled at fewer than 200 a day earlier in the month, has been above 200 each of the last four days.  Read the full article here: https://www.nbcboston.com/news/local/mass-coronavirus-cases-on-the-rise-again-should-state-return-to-phase-2/2166607/
Cape Cod and Springfield Identified as the 2 COVID Cluster Locations
Gov. Charlie Baker said Monday that two identified coronavirus clusters are contributing to a recent rise in COVID-19 cases in Massachusetts. Read the full story here: https://www.nbcboston.com/news/local/gov-baker-to-provide-update-on-coronavirus-in-mass-8/2166481/
Currently there are 975 positive COVID cases in Holyoke < 1% increase
7309 confirmed cases in Hampden County< 1% increase
1095 in Hampshire <1% increase
396 in Franklin –no change
645 in Berkshire county <1% increase
Weekly Public Health Report (Updated Wednesday) Contains town-by-town numbers, long-term care facility information, and more: https://www.mass.gov/info-details/covid-19-response-reporting#covid-19-weekly-public-health-report-
Massachusetts comprehensive daily "dashboard" illustrating the spread of this virus across regions and demographics: https://www.mass.gov/info-details/covid-19-response-reporting#covid-19-daily-dashboard-
Testing has a turnaround time of 4-6 days and many cases are being clinically diagnosed (no testing or reporting involved). All are advised to behave as though they are carriers of Covid-19.
The curve we need to flatten: County numbers graphed over time can be found here: https://www.wmasscovid.com/
Massachusetts has now experienced a total of 8,317 deaths among the 108,562 confirmed Covid-19 cases. *Massachusetts is now reporting "probable" Coronavirus deaths in addition to confirmed cases.
Mass website featuring all Covid-19 testing sites: www.mass.gov/covid-testmap
Please be advised that you may be contacted by Public Health officials as part of the COVID-19 Contact Tracing Initiative sponsored by the Massachusetts Department of Public Health. If you have tested positive for COVID-19 or were exposed to someone who has tested positive, you may receive a call from your local Board of Health or from the MA Department of Public Health. The call will only take a few minutes and is a necessary step to limit the spread of the virus. Your information will not be shared with any other agencies and these officials will never ask for your social security number or health insurance information. If you have any questions about a call you received, contact us at coronaresponse@holyoke.org
Click here for Governor Baker's Phase II Executive Order
Click here for Governor Baker's Revised Gatherings Executive Order
Full list and safety protocols available at :  www.mass.gov/reopening