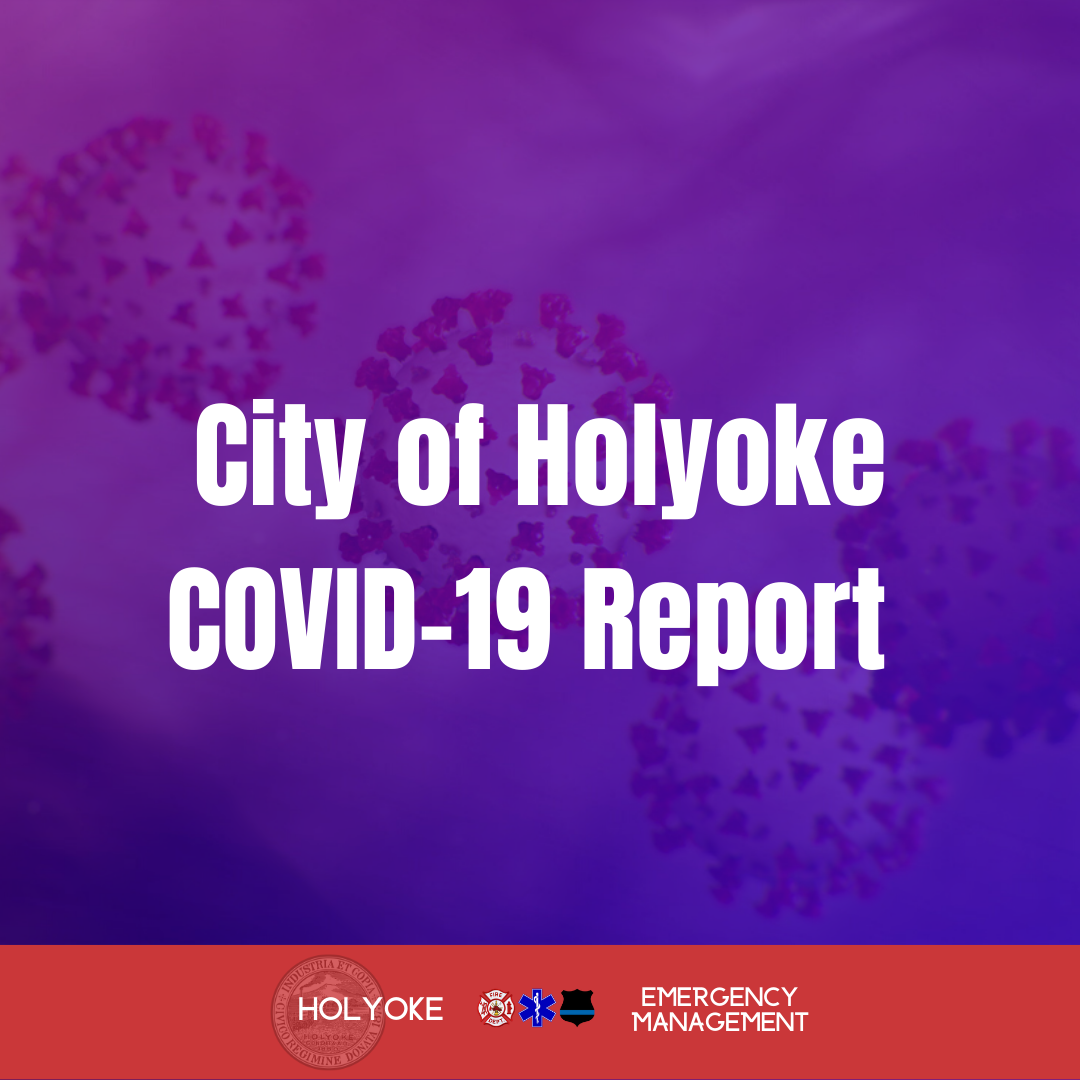 Governor Baker announced a $13 million Covid-19 relief fund for Massachusetts. This will be dispersed through local foundations and organizations.
Baker also announced the creation of a large-scale testing site at the Eastern State Exposition Fairgrounds set to open later this week.
The peak of this pandemic in Massachusetts is expected to hit in the next two weeks. Residents are advised to be extra vigilant during this time and to stay home as much as possible.
The Holyoke Police Department will be initiating a community wide collection of personal hygiene items and sanitizing products for our senior citizens. This week, the Holyoke Police Department will be accepting donations at The Holyoke Council on Aging and Senior Center located at 291 Pine Street. Donations can be dropped off at the Holyoke Senior Citizen Center from April 6th thru April 10th between the hours of 10am and 2pm. If you are a resident of Holyoke and you are not leaving your home, you can still donate by calling the Holyoke Police Department's non emergency number of 322-6900. We will arrange for a pickup during those same hours.
Suggested items for donation (all must be unopened and able to be wiped down):
Toilet paper
Paper towels
Tissues
Personal hygiene products. (body wash, shampoo,soap,toothpaste,etc)
Incontinence products
Hand sanitizer
Sanitizing wipes
Any PPE (personal protection equipment)
Testing remains limited with a turnaround time of

4

– 8 days and many cases are being clinically diagnosed (no testing or

reporting

involved). All are advised to behave as though they are carriers of Covid-19.
142 Holyoke residents have been confirmed positive by testing.
At this time all 209 patients at the Holyoke Soldiers' Home have been tested. Full results from the State are still pending. 25 individuals from the Soldiers' Home have passed away during this emergency, 18 of whom tested positive for Covid-19.
889 confirmed cases in Hampden County (16% increase)
147 in Hampshire (15% increase)

107 in Franklin (7% increase)

268 in Berkshire county
(
4
% increase)
The curve we need to flatten: County numbers graphed over time can be found here: https://www.wmasscovid.com/
There have been 260 deaths connected to Covid-19 in Massachusetts.
*

Please note: Average recovery time for Covid-19 spans anywhere from 3 –

6

weeks. When recovery counts become available and reported by the state, we will include those as well.