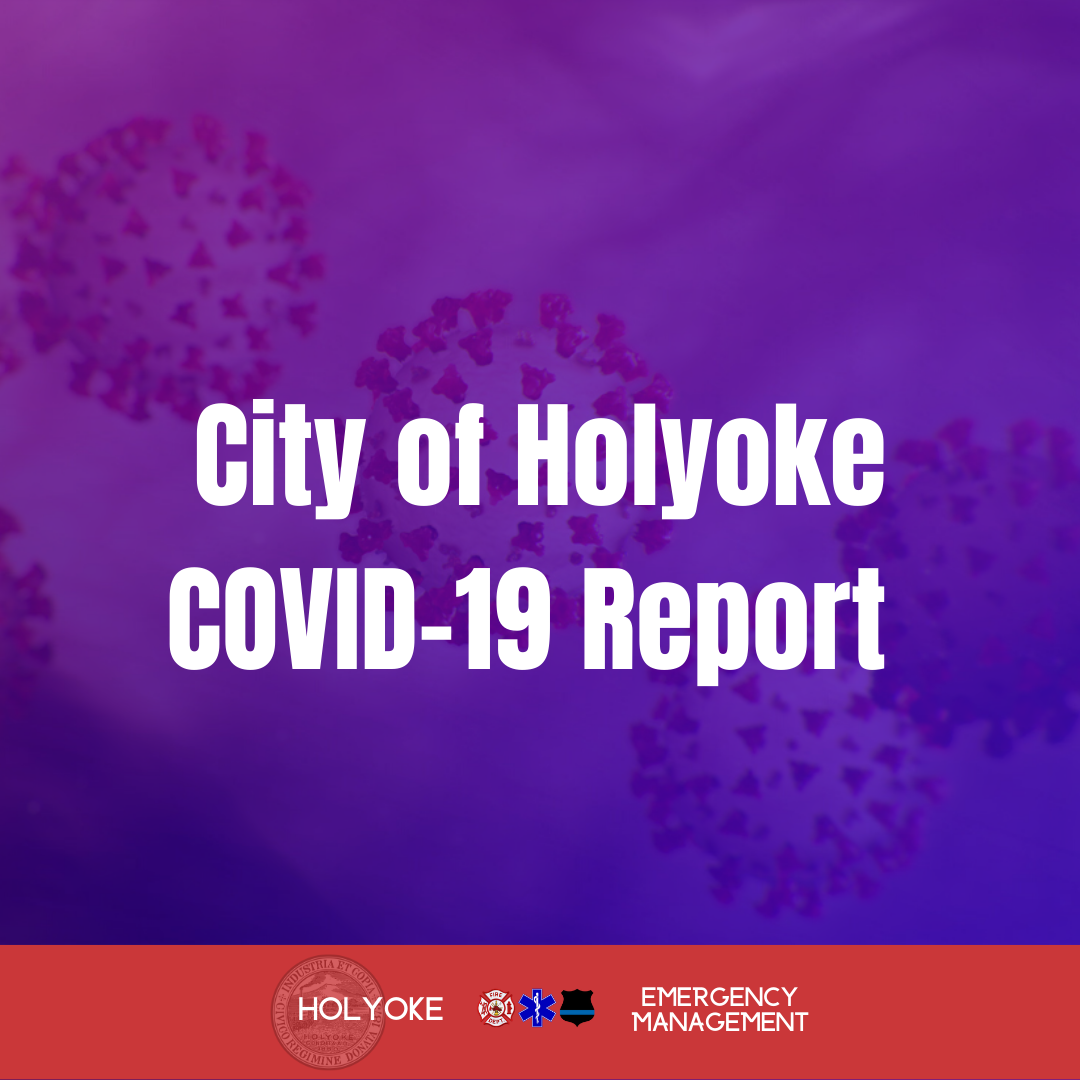 The CDC has now recommended that all individuals wear masks when out in public.
The peak of this pandemic in Massachusetts is expected to hit in the next two weeks. Residents are advised to be extra vigilant during this time and to stay home as much as possible.
A new testing facility has been opened in Foxborough to test public safety personnel and first responders such as police, fire, and EMTs. The drive-through site will test approx. 200 people per
day
.
Hampden County Sheriff Nick Cocchi announced the opening of a First Responder Recovery Home for front-line workers with COVID-19
Testing remains limited with a turnaround time of

4

– 8 days and many cases are being clinically diagnosed (no testing or

reporting

involved). All are advised to behave as though they are carriers of Covid-19.
129 Holyoke residents have been confirmed positive by testing.
At this time all 209 patients at the Holyoke Soldiers' Home have been tested. Results from the State are still pending.
768 confirmed cases in Hampden County (

5

% increase)
128 in Hampshire (2% increase)

100 in Franklin (

5

% increase)

258 in Berkshire county
(2% increase)
There have been 231 deaths connected to Covid-19 in Massachusetts.
* Please note: Average recovery time for Covid-19 spans anywhere from 3 – 6 weeks. First cases confirmed by testing in MA happened within the last two weeks. When recovery counts become available and reported by the state, we will include those as well.