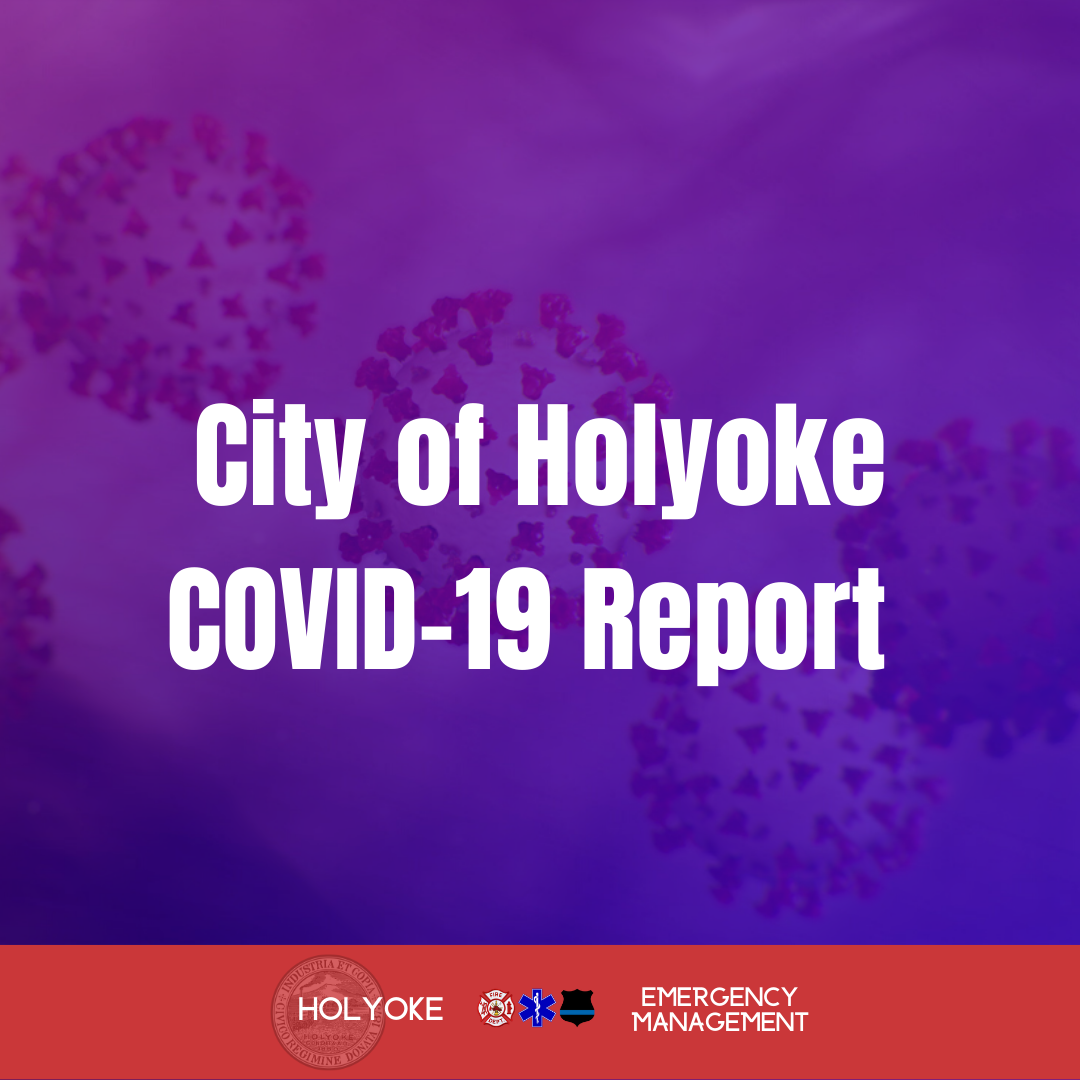 Two Holyoke polling places have been moved for the upcoming May 19 special election. Precinct 3A voters will cast their ballots at Metcalf School instead of the Elmwood Fire Station. The polling station for Precinct 1B has been moved from Prospect Heights to City Hall. Voters are still encouraged to vote by mail when possible.
Holyoke High School Senior Week events have been postponed until August.
Holyoke: Until the conclusion of this emergency, all consumers and employees must wear face coverings (mask, bandana, scarf) at all times when social distancing cannot be maintained, at any businesses providing essential services within the City of Holyoke. Read full order: https://www.holyoke.org/covid19-masks/
Testing has a turnaround time of 1 – 4 days and many cases are being clinically diagnosed (no testing or reporting involved). All are advised to behave as though they are carriers of Covid-19.
598 Holyoke residents have been confirmed positive by testing.
3,698 confirmed cases in Hampden County (4% increase)
531 in Hampshire (4% increase)

252 in Franklin (6% increase)

440 in Berkshire county
(2% increase)
The curve we need to flatten: County numbers graphed over time can be found here: https://www.wmasscovid.com/
Today Massachusetts saw its largest single day death toll. The State has now experienced a total of 3,405 deaths connected to Covid-19