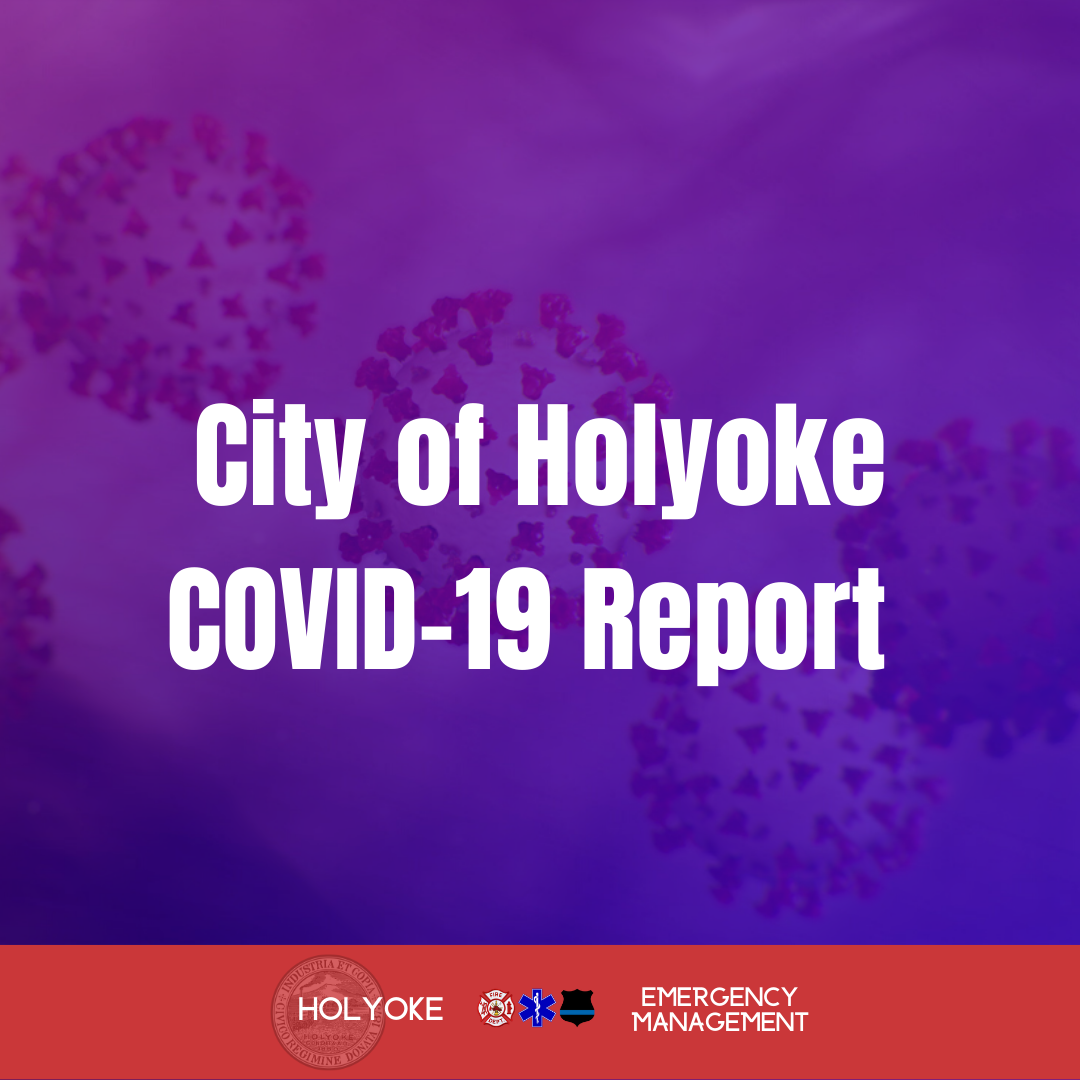 Mass
reports
by town and by hospital are attached.
The Baker-Polito Administration today outlined ongoing steps to support long-term care facilities, including $130 million in new funding, expanded testing, PPE distribution and more.
The Holyoke Chamber of Commerce in partnership with the office of Community Development have issued an emergency grant program for small Holyoke businesses. The application form can be found here:
https://covid19ghcc.wixsite.com/businessresources
Universal Plastics of Holyoke is now making face shields and intubation boxes for health care workers.
Local clothing company Volante Design this week donated washable masks to the Holyoke Board of Health and DPW staff members. They are accepting donations to support the production of more masks for frontline workers here:
https://www.volantedesign.us/
Friday is the last
day
this week to provide feedback and information on our Holyoke Staff Check in survey. If you have questions or concerns you would like to ask anonymously, please let us know here: https://forms.gle/
5ynyoJKsc6yo4UDQA (expired)
Testing remains limited with a turnaround time of 1 – 4 days and many cases are being clinically diagnosed (no testing or

reporting

involved). All are advised to behave as though they are carriers of Covid-19.
316* Holyoke residents have been confirmed positive by testing.
*

Holyoke Soldiers' Home testing included. Full Holyoke Soldiers' Home

report

can be found in the MEMA Command Center Site

Report



1885 confirmed cases in Hampden County (5% increase)
239 in Hampshire (2.5% increase)

160 in Franklin (3% increase)

370 in Berkshire county
(3% increase)
The curve we need to flatten: County numbers graphed over time can be found here: https://www.wmasscovid.com/
Sadly, today Massachusetts passed 1,000 deaths with a cumulative total of 1,108 deaths connected to Covid-19 in the Commonwealth.
* When recovery counts become available and reported by the state, we will include those as well.