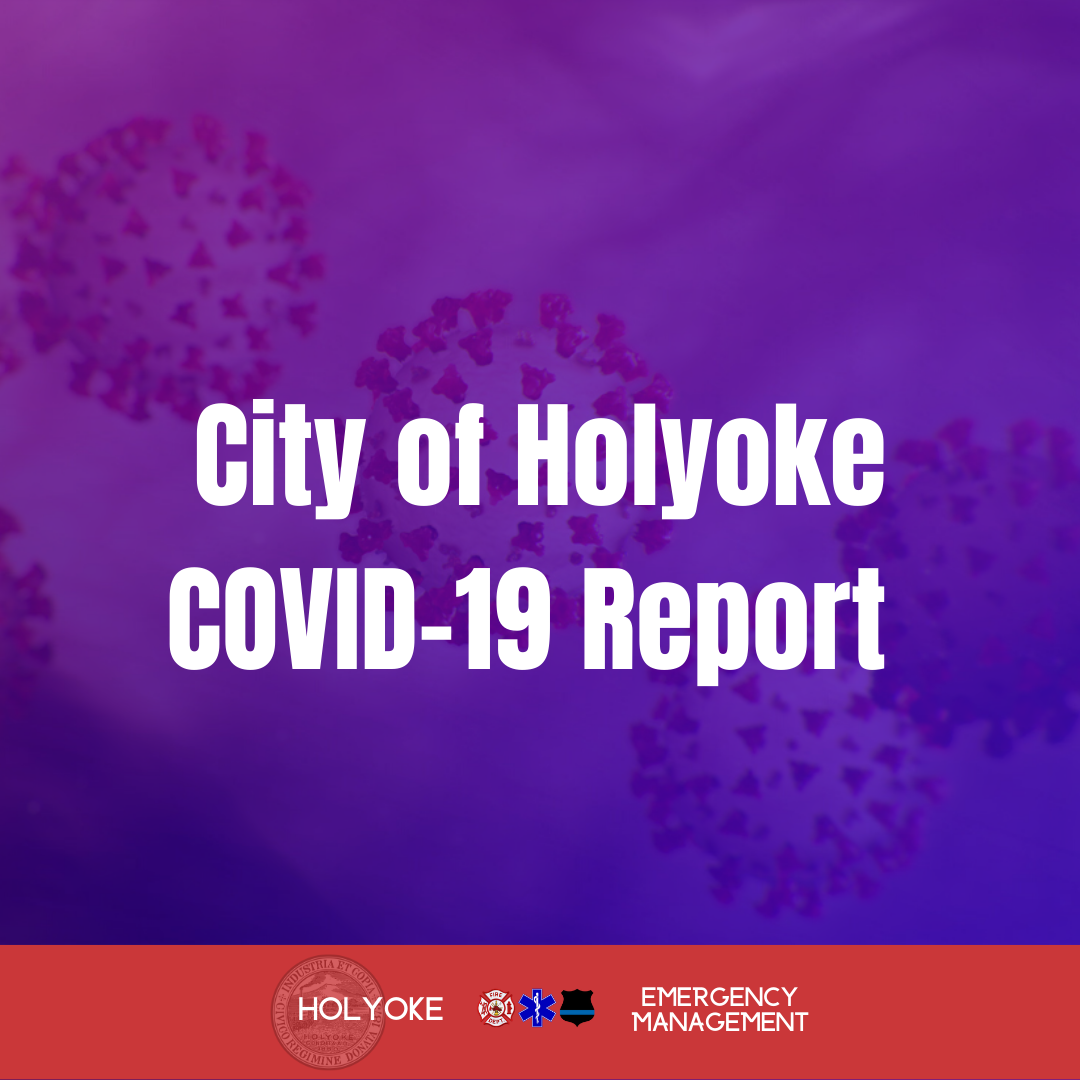 Massachusetts is now offering expanded data, updated at 4pm each day, on the following topics:
• Testing
• Hospital Capacity and Bed Occupancy
• PPE Distribution Reports
The COVID-19 Public Resources Map shows the location of resources available to the public during COVID-19 pandemic, such as food banks, houses of worship and Project Bread site locations. Please note the map is not inclusive of all resources, and is only as accurate as the information that has been provided to MEMA.
Walter Drake Incorporated of Holyoke is now producing "corona shields" (medical face masks) for hospitals and health care workers.
Hazen Paper is now making and donating hand sanitizer to the City for first responders. City teams in need of sanitizer should contact
coronaresponse@holyoke.org
Testing remains limited with a turnaround time of 1 – 4 days and many cases are being clinically diagnosed (no testing or

reporting

involved). All are advised to behave as though they are carriers of Covid-19.
308* Holyoke residents have been confirmed positive by testing.
*Holyoke Soldiers' Home testing included.

1798 confirmed cases in Hampden County (6% increase)
233 in Hampshire (4% increase)

155 in Franklin (5% increase)

360 in Berkshire county
(1.4% increase)
The curve we need to flatten: County numbers graphed over time can be found here: https://www.wmasscovid.com/
There have been 957 deaths connected to Covid-19 in Massachusetts.
* When recovery counts become available and reported by the state, we will include those as well.