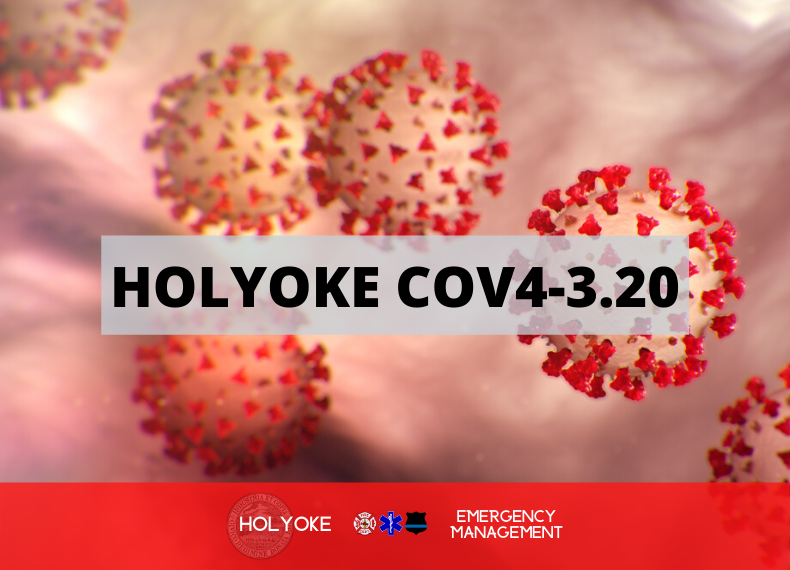 The City of Holyoke is taking appropriate steps to protect the public health and well-being of the community and has taken prior actions to limit the congregation of people within retail establishments. At this time the City of Holyoke is taking additional steps to reduce the opportunity for close contact among the public and further reduce the speed of infection. Therefore, the following directive is being ordered:
All services offered to the public which cannot be provided at a distance of at least six (6) feet or create an environment which contributes to an imminent health hazard are hereby discontinued. This includes, but is not limited to:
– Hairdressers and barbers
– Nail salons
– Massage services
– Body Art
– Body Work
– Fitness Centers
This order does not include: childcare facilities licensed by the Early Education Care or services provided by a license allied health care provider such as, but not limited to, physical therapy, speech therapy, occupational therapy or other medical services. It also does not cover retail establishments covered under COVID Order #3.
This order shall take effect as of 11:59 PM on Friday, March 20th, 2020 and shall remain in effect until notice is given that the Public Health Emergency no longer exists.
For updated information on the City of Holyoke's Coronavirus response, including its 10-10-10 social distancing policy guideline, please refer to www.holyoke.org. Questions pertaining to this order can be sent to coronaresponse@holyoke.org. HolyokeCOV4-3.20