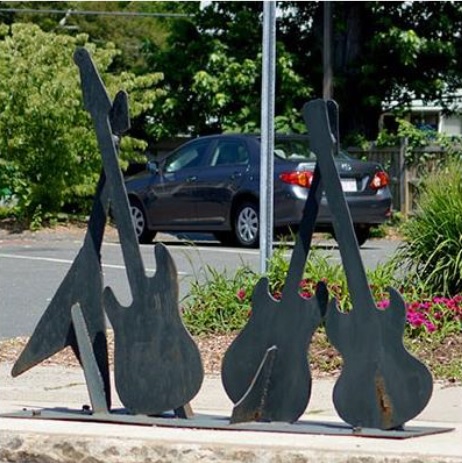 The City of Holyoke Office of Planning and Economic Development (OPED), Department of Public Works (DPW), and the Biking and Pedestrian Committee are excited to announce a strategy to amplify the access to biking facilities around the city through an RFP. A chosen vendor will install 2-3 artistic bike racks that represent the city's community, culture, and art influence. This project is made possible through a grant from the Local Cultural Council. "The project will benefit the city by providing a multi-function artistic space to encourage biking in our city, leading to physical activity and health benefits, artistic expression, and input on art installations in the city," OPED Director Aaron Vega said.
The Office of Planning and Economic Development (OPED) invites local artists to respond to the RFP. The chosen vendor will hold a community meeting with OPED support to gather input on the design. After submission, community members will select one preferred design. The artist will fabricate 2-3 installation-ready bike racks, based on the selected design, to be used in multiple locations. "The Holyoke Biking & Pedestrian Committee is excited to have additional bike parking in the city. This grant will allow us to have wonderful and functional art be an addition to our city," Chair of the BikePed Committee Shannon Bliven said.
Potential vendors should submit examples of relevant work, information on your company, and any relevant experience working with a municipality. Please submit your proposal to the City of Holyoke Office of Planning and Economic Development via email to oped@holyoke.org or by mail or in-person to Suite 406, 20 Korean Veterans Plaza, Holyoke, MA 01040 no later than 5 PM on Friday, June 3rd, 2022.
For more information about the artistic bike racks or to ask questions, please contact Ileana
Carrion, Senior Project Manager, OPED at carrioni@holyoke.org or 413-322-5655.
Click to See Flyer: Call for Local Artists for Artistic Bike Racks Project